You spent hours researching and analyzing a topic. Now, you are stuck at a crossroad where you are unsure how to present the deliverable. There are graphs, tables, images and putting it together seems like a bigger task than digging through the data.
You've come to the right place. At Qcept we collate your research, with our eye for design, to convert your understandings into a presentation that helps you convince and prove your point.
With our communication strategists, we turn your information into a visually-compelling story that pushes for action. We want your audience to remember the context and not spend extra effort understanding – what should be obvious.
You've spent hours and weeks helping your client solve a business problem or discover a business need, and it's now time to present your research to them.
This deliverable has been much-awaited as they look to advance themselves. You're nervous, and, your presentation needs handholding. It's not self-explanatory.
Hand over your presentation to Qcept and let us handle all aspects of your presentation. From understanding the 'problem-solution' statement to your target audience – we will tailor your presentation accordingly, ensuring your presentation communicates, as you would.
We will understand your data, give it a healthy mix of visuals and text, presenting it in a way where it's a self-standing document and is readable.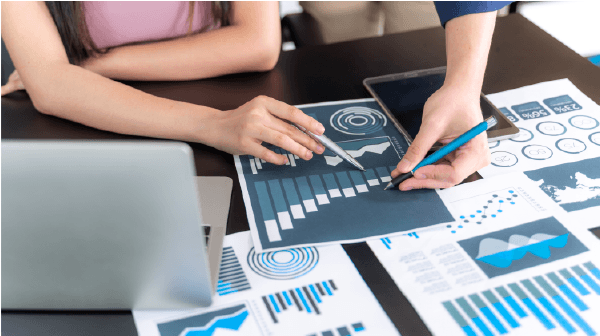 A new product in the market or a new business venture – market research aids every business with a decision-making toolkit. This document needs to be an actual representation and snapshot of what's happening in the industry/world.
These reports can be extremely detailed, depending on the scope of the study – along with primary and secondary research. This document serves as an information source as well as guidance on the next steps.
Combining reality with a healthy dose of 'what next?' can be a challenging task. It requires combining data, with actionable insights in a self-explanatory document. At Qcept, we take in your presentation and transform it into a story that combines the present reality and 'what next' in the smoothest manner possible.
RFP (Request for Proposal)
Whether you are looking for new vendors or searching for a partner business to support your upcoming needs, RFP document has to be the go-to document for all information.
Traditionally, a text-based document, it has now transformed into an amalgamation of text and visuals – ensuring that your idea/pitch is well conveyed and yet, concise.
With Qcept, we take your RFP and along with our understanding of your industry and design a document that covers all the details in a concise and clear way.
Whitepaper, Viewpoint, and Articles
You've researched and you know the subject with crystal clear clarity; it's now time to publish it!
However, you're hung up on 'putting your best foot forward' which unfortunately isn't coinciding with your article.
At Qcept, we bring the audience perspective to help convert into a timeless piece, with easy to understand structure that's easy to follow.
With storytelling and structure, we bring in the much-needed clarity into your article, ensuring it is read and is remembered. We aim for your audience to understand context, content, and details.