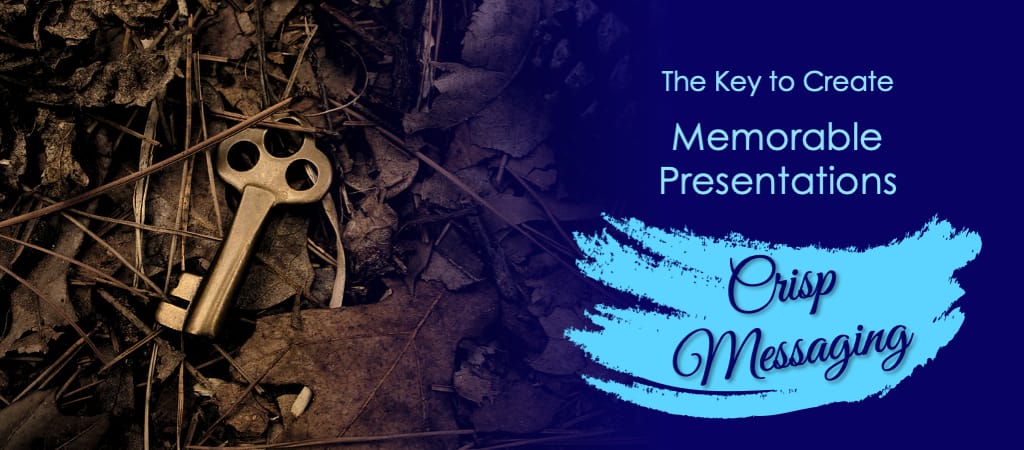 The following scenario must be familiar to many of you. Your 14-year-old teenager has begun thinking of further studies and is looking at different specializations and colleges. She comes to you complaining of how her head spins with the number of options she has. "I love painting and photography. I enjoy writing. But I also like coding and creating graphics! It's so confusing!"
She may be confused, but it's all clear to you. "Pick the subject that you think will never tire you out or bore you at any point because you must love what you do at all times."
With this, you have just cut through the noise, articulated the key thought that your child needs to focus on to make a choice. That brings us to having the same focus in your presentation.
"The greatest ideas are the simplest ."

William Golding
Information overload wrecks the presentation
When you have spent hours passionately researching your goals, it can be tempting to load your presentation with everything. You want your audience to see how much you know and impress them with your expertise. Yet, this avalanche of data will only result in the opposite because:
overcrowded slides overwhelm the reader who may skip right past these
the audience is confused with the lack of context
without a cohesive storyline, the audience can absorb excessive information which deflates attention fast
your most relevant messages are lost in the absence of clarity
despite a painstakingly constructed presentation, the impact is considerably deadened
"Senior McKinsey partners have told me that recent MBA hires often try to dazzle clients with their knowledge – and they initially do so by creating massive PowerPoint decks. New consultants quickly learn, however, that less is much more."

Carmine Gallo, author and instructor at Harvard University
So, how do you recognize information overload? Among other things, you can easily tell your pitch deck is overloaded if
The objectives are not defined clearly
The slides are text-heavy and lack relevant visuals
The messaging is not sharp enough
The content is unstructured, and there is no flow between the slides
These, and other small but important details, point towards the lack of a narrative, a clear objective, and purpose.
To be sure, request a friend or a family member to read your presentation. Ask them to tell you what they remember at the end of it. Are they able to come back with a coherent answer? If not, you have a problem.
A simple presentation speaks volumes
How do you solve these issues? By letting your audience breathe. Keeping the presentation fluid and smooth. Let readers listen to your voice as they read instead of having to pause every second to process large chunks of data. And we help you do that by making sure your presentation:
addresses the 'why' by defining a clear outcome or purpose.
tells a story, a narrative that appeals to the audience's emotions. Let your passion for your business connect viscerally with the reader.
maintains focus on the biggest value you will create through your business.
shows how your business will benefit the reader.
As a third-party and an experienced presentation consultancy firm, we build the perfect bridge between you and your audience. Our natural distancing from the subject fosters objectivity while our expertise allows us to trim the fat and make a lean, sharply focused presentation that provides only the necessary details. 
Communicate a clear message
In short, too much information can be detrimental. Keeping your audience in focus and crafting succinct messages have multiple benefits:
well-packaged information conveys your message effectively and prompts the audience to take action
having an engaging narrative highlights your strengths and clarity of thought
an impeccably designed presentation speaks volumes about your professionalism and brand and helps build trust
let design flawlessly complement your story. This shows your meticulous thinking and innovative approach
Focus on the one thing that you want your audience to remember at the end of your presentation and make that the takeaway message. Brevity is an art, and mastering it is the key to memorable presentations.
The importance of storytelling in pitch decks is often underestimated. It pulls in your audience and creates an emotional connection, which is crucial.
Sales teams are redefining their approach and adapting to a remote way of working. See how you can embrace a digital transformation with our four-step strategy to getting remote sales right.