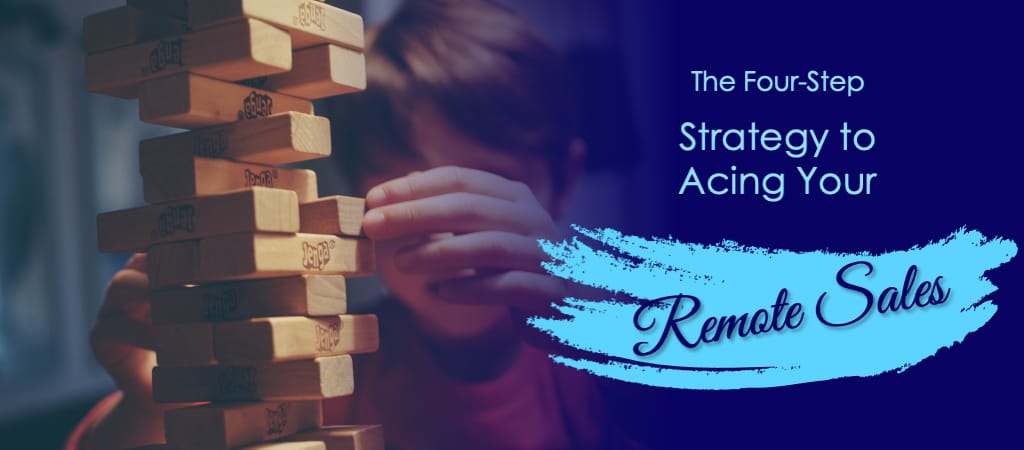 Organizations are continuing to grapple with the profound changes that COVID-19 has caused. Being heavily responsible for revenue generation, the pressure is hardest on sales and client-facing teams.
Sales teams are now completely redefining their approach and rethinking processes to adapt to a remote way of working. The pandemic has also placed us on the cusp of an economic recession, and it's time for sales teams to react and respond with agility.
How to rise up to the challenge
A recent insightful global survey from McKinsey shows how sales leaders are trying to keep up with these rapid changes by learning to adjust and adapt.
Almost 90 percent of sales have moved to a videoconferencing (VC)/phone/web sales model, and while some skepticism remains, more than half believe this is equally or more effective than sales models used before COVID-19.
Embracing a digital transformation and accepting that remote sale is the future of selling is important to cover the absence of in-person interactions successfully.
As a presentation consultancy firm, we interact with and function as strategic partners to numerous sales and marketing leaders. We devised a four part-strategy, a distillation of what we have learned from these interactions to help you reimagine sales from a post-COVID-19 perspective, to evolve and remain agile during times of crisis.
Reinvent
yourself to stay relevant
As the nature of industries changes, your target audiences and sectors might change too. Adapting yourself to the disruption is the key to maintaining business continuity and adding more logos to your portfolio. That means reinventing your solutions. Remixing your target audience and sectors. Reshaping your sales strategies to make your solutions indispensable to new, emerging sectors and audiences.
Invest time in 'social listening' and assess immediate needs you can address, which will help you rebuild your prospect list
Observe your competition and change your current pipeline to spot new opportunities
Gear up to address potential customers from segments that you would not have considered earlier
Fine-tune
your solutions and presentations
Now that you have a fresh list that will include perhaps a few unfamiliar domains, it is important that you fine-tune your solutions and update your offerings to match their needs. Revisit your potential landscape and reflect the change through a cohesive presentation.
One size and solution will not fit all. Customizing and personalizing your presentations will deepen your engagement with the prospect as well as cut through the competition.
Reset your content to focus on your new audience. Your messaging was, in all likelihood, created for the pre-COVID-19 era. Focused messaging helps you rework the value proposition of your solutions, making them a must-have rather than a good-to-have
Tell a story about your business. Form a narrative on how you tweaked your solutions to suit the times. Sharing industry insights, understanding new perspectives while not appearing promotional is crucial to forming deep connections.
Deliver
your sales pitch online
Meet your prospects and customers online to deliver the solutions you have worked on. Plan on how you can accommodate and adapt to your customers by forming digital-led experiences. Following these pointers can enormously increase appreciation levels even before you have met your prospect and considerably cut down no-shows.
Have a clear agenda. Send ahead an agenda for the meeting. Include a company overview document that introduces your business and services. This helps build trust and pushes curiosity levels, ensuring even the flakiest prospects keep their appointment with you
Keep your meetings short. Working remotely is highly challenging for many people. Form a great first impression by suggesting short 15-minute meetings that respect your prospect's time
Maintain eye contact at all times during the call and be mindful of your body language to build rapport and trust just as you would in an in-person meeting
Give your full attention to the other person by reducing distractions as much as possible. Your ability to listen closely, read between the lines, and respond actively will increase the number of brownie points in your favor
Follow up
with intent and empathy
Round off your new sales approach with follow-ups that stand out in their sensitivity. Your prospects are also undergoing challenging times. Keep that thought as the springboard for all your actions. Here is what you can incorporate in your follow-ups:
Respect budget constraints. Empathize with the situation in follow-up emails but prompt them to reflect on the meeting you have had
Share a case study to emphasize value. Illustrate how other clients in similar sectors found your solutions valuable
Create a win-win scenario. Put together proposals where they might not need to pay right away. Or enable them to pay in parts, offer trials, or nudge them to read up on your products
Build goodwill, stay close to them. This will give them a good idea of whom to contact for the purchase when they are ready
Bringing it all home
Envisioning sales through a different lens and shaping up for a digital future will help transform the sales journey. It will also retain your persuasive impact. Most importantly, it will help you come out of the crisis stronger and wiser.
We hope our summary has helped you gather your thoughts as you continue to rejig your business. Want to know more about how we are helping sales teams? Get in touch. We are always up for a good conversation!
Traditionally, sales have been an offline activity dominated by in-person meetings. But in the post-COVID world, you need to be prepared to work remotely and take the majority of your meetings online.
Getting key messages across to the audience effectively and efficiently is the prime focus of a killer presentation. Are you connecting with your audience?